There is no doubt that kids love to spend time in their bedroom; they enjoy sleeping, playing and working there in their personal space. So it becomes the responsibility of the parents to make this room a reflection of their little champ'€™s personality and the best idea to achieve this is by adding effort on room décor. When rooms are decorated in some creative manner, the kids will not take much time to get lost in this lovely world.
According to many experts, the first requirements of a kid'€™s room is that the idea of décor must be related to comfort, fun-oriented, practical and of course stylish too. The selection of children room design must be suitable from toddlers to teens and all the age groups between that.
When you start thinking about your kid'€™s room décor, the most important thing is to release the kid inside you and let your mind think beyond the boundaries. Childhood use to be full of colours so it is good to have a room that is full of wonderful, eye-catching colourful designs with playful details. A sweet comfortable bedding and study table can be counted in essentials whereas some space to keep favourite toys of your kid must be decided. A huge space must be available to let them play without restrictions and some stylish boxes must be provided to keep all things safe while avoiding clutter.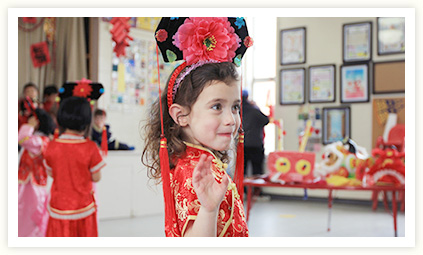 One must try hard to find the right colour balance for walls and furniture. It is good to focus on soft tones. Funny wallpaper will look attractive on the front wall with some eye catching prints on side corners. Ensure that the height of closets and other storage spaces is easily accessible to your little kid and the most interesting thing that can be added is a paint board where your kid can freely play with colours. Try to paint the ceiling with stars and the moon so that your child will feel like they're in space while sleeping in the night and he/she will definitely love to turn lights off at night so that all the stars can come closer and they can dream together.
You can easily find some wall tattoos online as well as offline and they can help you to make walls more decorative like the walls of a Chinese kindergarten. If your child loves to do creative things, then keep some postcards and pictures in his closets so that he can create some wonders with his innovative mind. Make sure that you have added lights of multiple colours to your kid'€™s room to make it more attractive and at the same time, you have a bright study lamp that can light up the study table. Some games can be installed to kid's room but parents need to keep an eye on their timing schedule for studies as well as gaming hours. When everything is added, never forget to ensure a specific place for the dustbin and teach your child to use it whenever needed; it will help to develop good habits from childhood.